Indulge in Luxury: Exploring Dubai's Finest Hotels and Resorts
Dubai, the jewel of the Middle East, is synonymous with luxury and opulence. From towering skyscrapers to pristine beaches, this dynamic city offers a wealth of experiences for discerning travelers. One aspect that sets Dubai apart is its exceptional range of world-class hotels and resorts. In this article, we delve into the finest accommodations that Dubai has to offer, each promising an indulgent escape like no other. So, get ready to immerse yourself in the lap of luxury as we explore Dubai's most extravagant hotels and resorts.
Dive into Opulence: Unveiling Dubai's Extravagant Accommodations
Prepare to be awestruck as Dubai unveils its extravagant accommodations, each more lavish than the last. The Burj Al Arab, often referred to as the "sail-shaped hotel," is an iconic symbol of luxury. With its gold-plated interiors, personal butlers, and breathtaking views of the Arabian Gulf, this seven-star hotel reigns supreme. For those seeking an oasis in the desert, the Armani Hotel Dubai, located in the world's tallest building, the Burj Khalifa, offers elegant and contemporary designs, ensuring a truly unforgettable stay.
A Blissful Retreat: Discovering the Epitome of Luxury in Dubai
Dubai is a destination where luxury knows no bounds, and the city's resorts are a testament to this. The Palm Jumeirah, an artificial island in the shape of a palm tree, is home to several world-class resorts. One such gem is the Atlantis, The Palm. This majestic resort boasts an underwater suite, allowing guests to wake up to the mesmerizing sight of marine life. For those in search of tranquility, the One&Only The Palm offers an intimate and serene retreat, with lush gardens and private beaches.
Unforgettable Experiences Await: Embrace Grandeur in Dubai's Resorts
Dubai's resorts go beyond mere accommodation, offering guests unparalleled experiences. The Madinat Jumeirah, often referred to as a "city within a city," features authentic Arabian architecture, traditional souks, and a private beach. With its breathtaking views of the iconic Burj Al Arab, visitors can indulge in spa treatments, explore the waterways by traditional boat, or savor a culinary journey at one of the resort's award-winning restaurants. Another must-visit is the Jumeirah Beach Hotel, renowned for its family-friendly amenities, including a state-of-the-art water park and an array of thrilling water sports.
Embark on a Lavish Journey: Immerse Yourself in Dubai's Top-tier Hospitality
Dubai's top-tier hospitality is second to none, ensuring every guest feels like royalty. The Ritz-Carlton Dubai, with its elegant Arabian architecture and lush gardens, offers impeccable service and a private beach. For those seeking an ultra-luxurious experience, the Bulgari Resort Dubai is a haven of sophistication, with its lavish villas, signature spa, and breathtaking views of the Arabian Gulf. Whether you choose to dine under the stars or relax in a private cabana, Dubai's top-tier hotels will cater to your every need.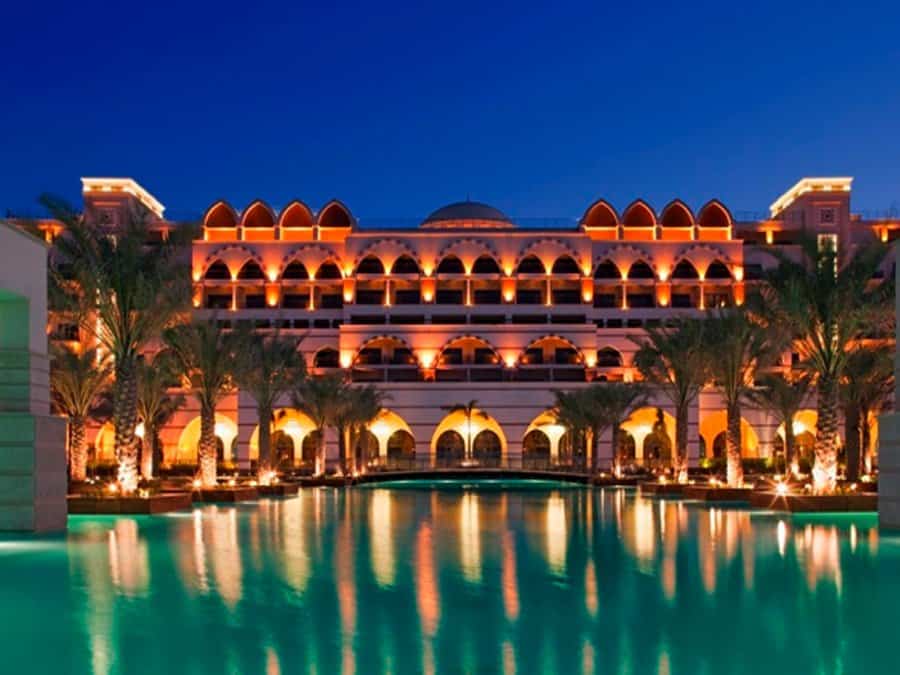 The Address Dubai Marina is a 5 star hotel located at Al Marsa Street 66 in Dubai It has a 50 overall guest rating based on 5290 reviews Address Downtown is a 5 star hotel located at Mohammed View the best hotels restaurants and spas in Dubai with FiveStar ratings and more from Forbes Travel GuideWhen you book a Fine Hotels Resorts prepaid stay through American Express Travel youll earn Membership Rewards points Plus you still earn loyalty points with hotels1 even when you use Pay with Points for prepaid stays Explore Benefits 1Hotel brands with loyalty or rewards programs and the terms and conditions applicable Located in Dubai Taj Exotica Resort amp Spa The Palm Dubai provides accommodations with a restaurant free private parking an outdoor swimming pool and a fitness center luxurious
interiors cleanliness attention to details and friendly staff Show more From 154 per night 92 Wonderful 2093 reviewsBest Hotel For Couples OneampOnly The Palm Best Hotel For Business Travelers The RitzCarlton Dubai International Financial Center Best Hotel For Families Atlantis The Palm Best Island Hotel View the best hotels restaurants and spas in New York City with FiveStar ratings and more from Forbes Travel GuidePlay the Daily New York Times Crossword puzzle edited by Will Shortz online Try free NYT games like the Mini Crossword Ken Ken Sudoku amp SET plus our new subscriberonly puzzle Spelling BeeCL new york choose the site nearest you albany binghamton buffalo catskills chautauqua elmiracorning
Dubai's finest hotels and resorts epitomize extravagant living, offering a luxurious escape for those seeking the very best. With their opulent interiors, unparalleled service, and breathtaking views, these accommodations ensure an unforgettable experience. From iconic landmarks to hidden gems, Dubai has a wealth of options for every discerning traveler. So, whether you're sipping champagne in a rooftop pool or indulging in a spa treatment fit for a king, Dubai is the ultimate destination for those who crave the finer things in life.